Excellent choice
in Heraklion
Comfort is one of the main aspects that characterize Metropole Urban Hotel. For the construction of the hotel we followed a modern perspective for the design as well as for the facilities. Choose the right room based on your needs.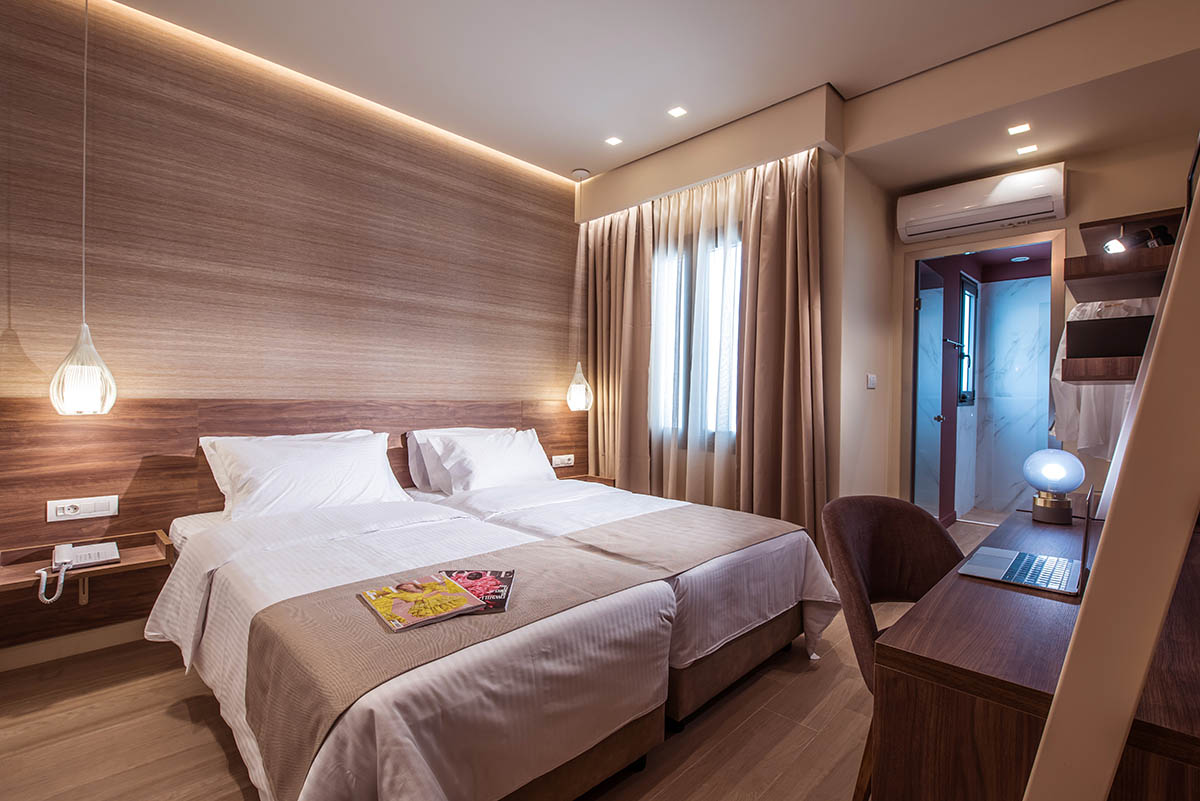 ECONOMY DOUBLE ROOM

Economy Double Rooms provide one double or two single beds, a bathroom with a shower and bright windows. These rooms are designed and equipped with all comforts for the ideal accommodation of two guests.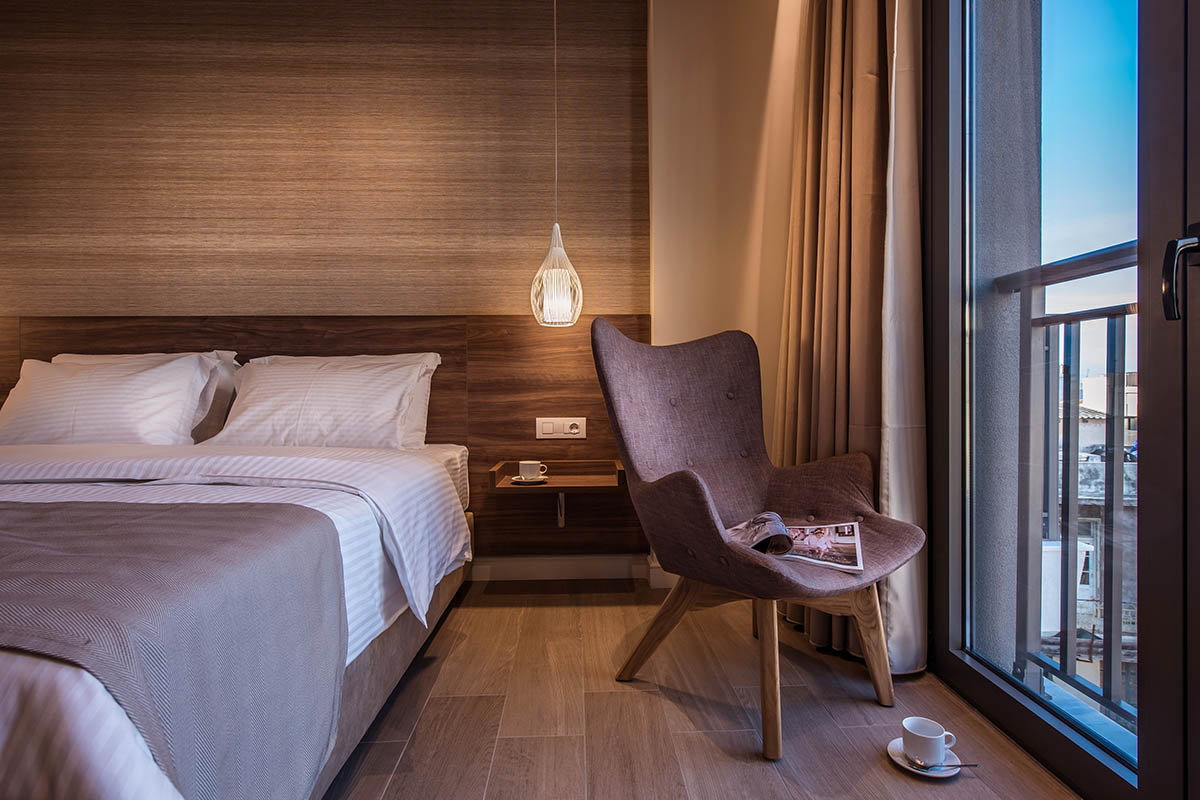 STANDARD ROOM

Standard Rooms provide two single beds that convert into a double one and a bathroom with shower. Some rooms have a balcony, while others have bright windows. The room amenities combined with the neutral decoration, will offer you a unique stay experience.
---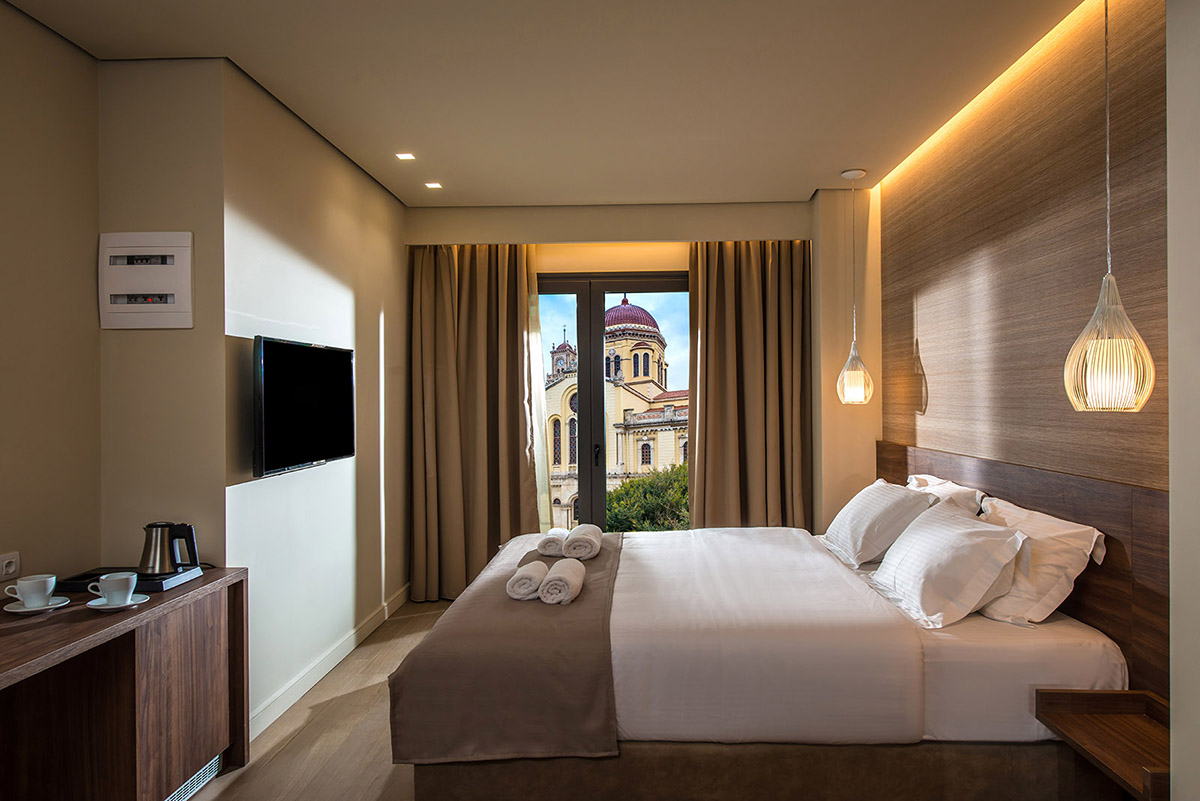 SUPERIOR ROOM

In the Superior Rooms can be accommodated two guests. They consist of one double or two single beds. They are fully equipped, modern rooms. The bright windows have view in the city of Heraklion.
---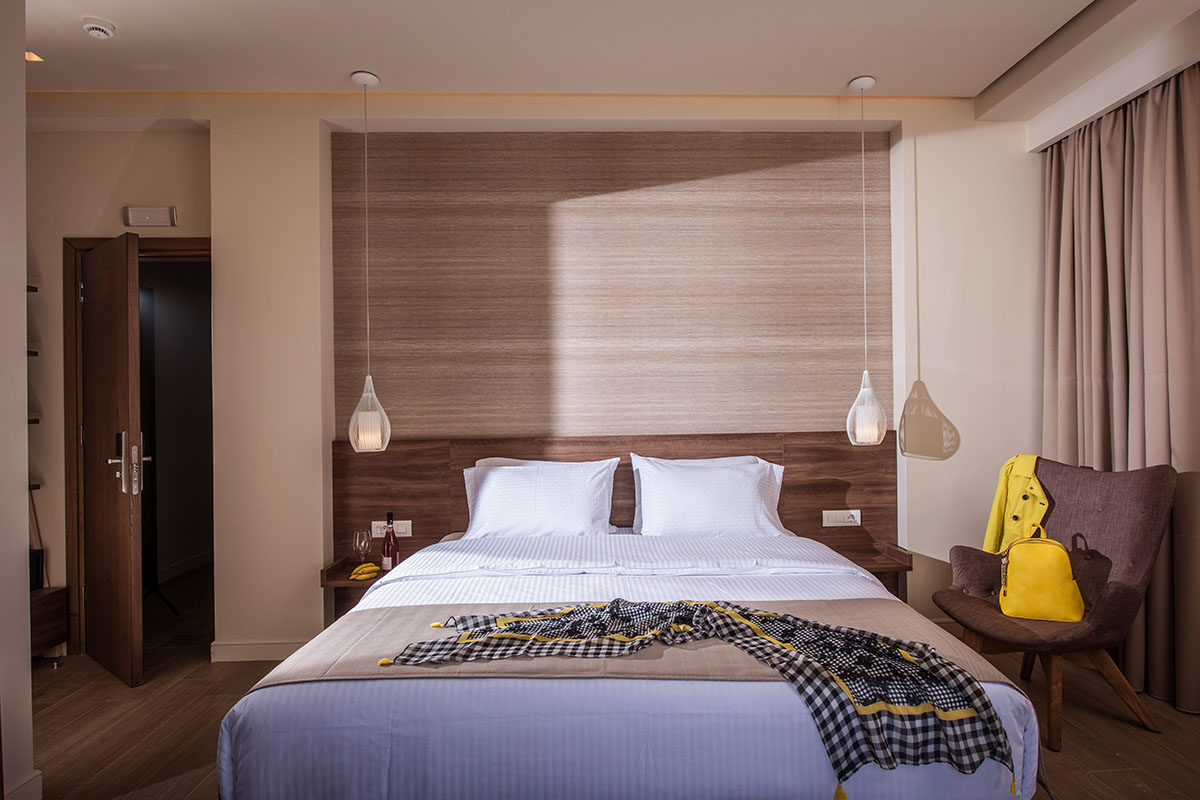 DELUXE ROOM

Deluxe Rooms are perfect for two guests with two single or one double bed and they have city view. Some rooms have a balcony, while others have bright windows. The facilities of Deluxe Rooms will cover all your needs.
---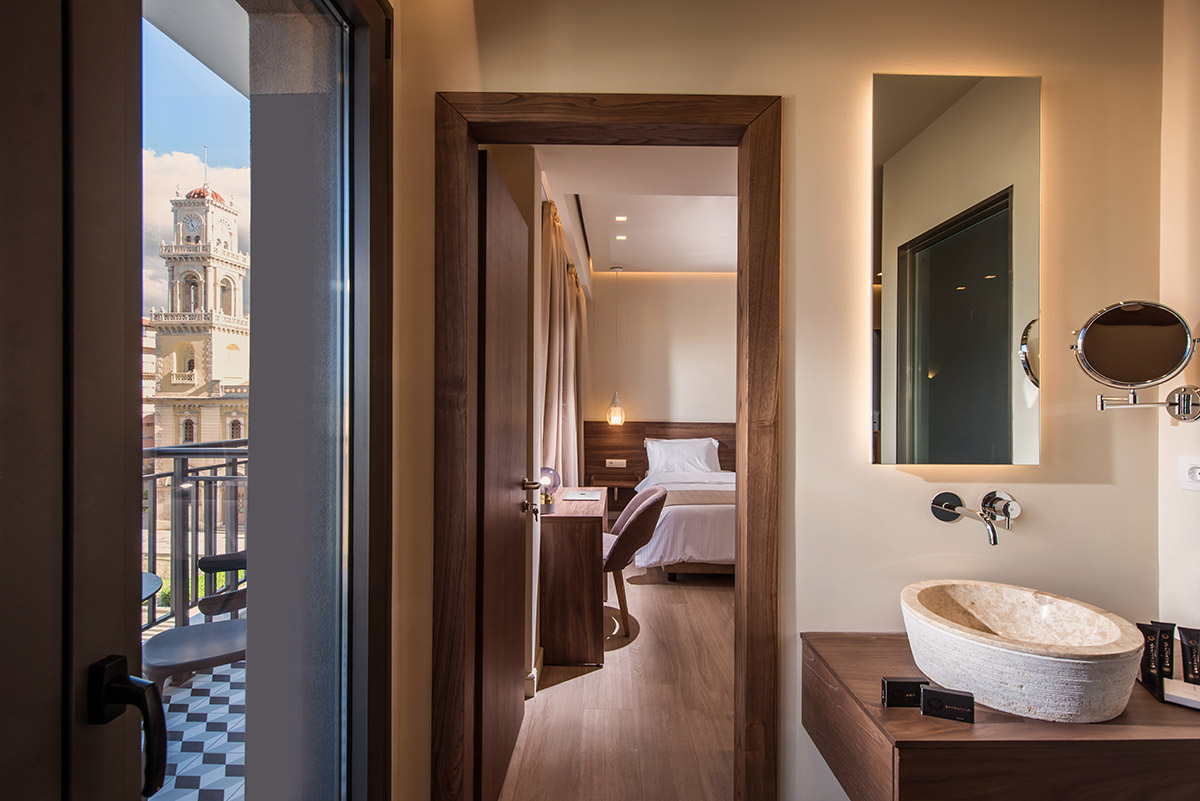 FAMILY ROOM

Family Rooms consist of two rooms that are connected with an inside door. There are two double beds (two single beds converted to a double one), two bathrooms with showers and spacious balconies.
---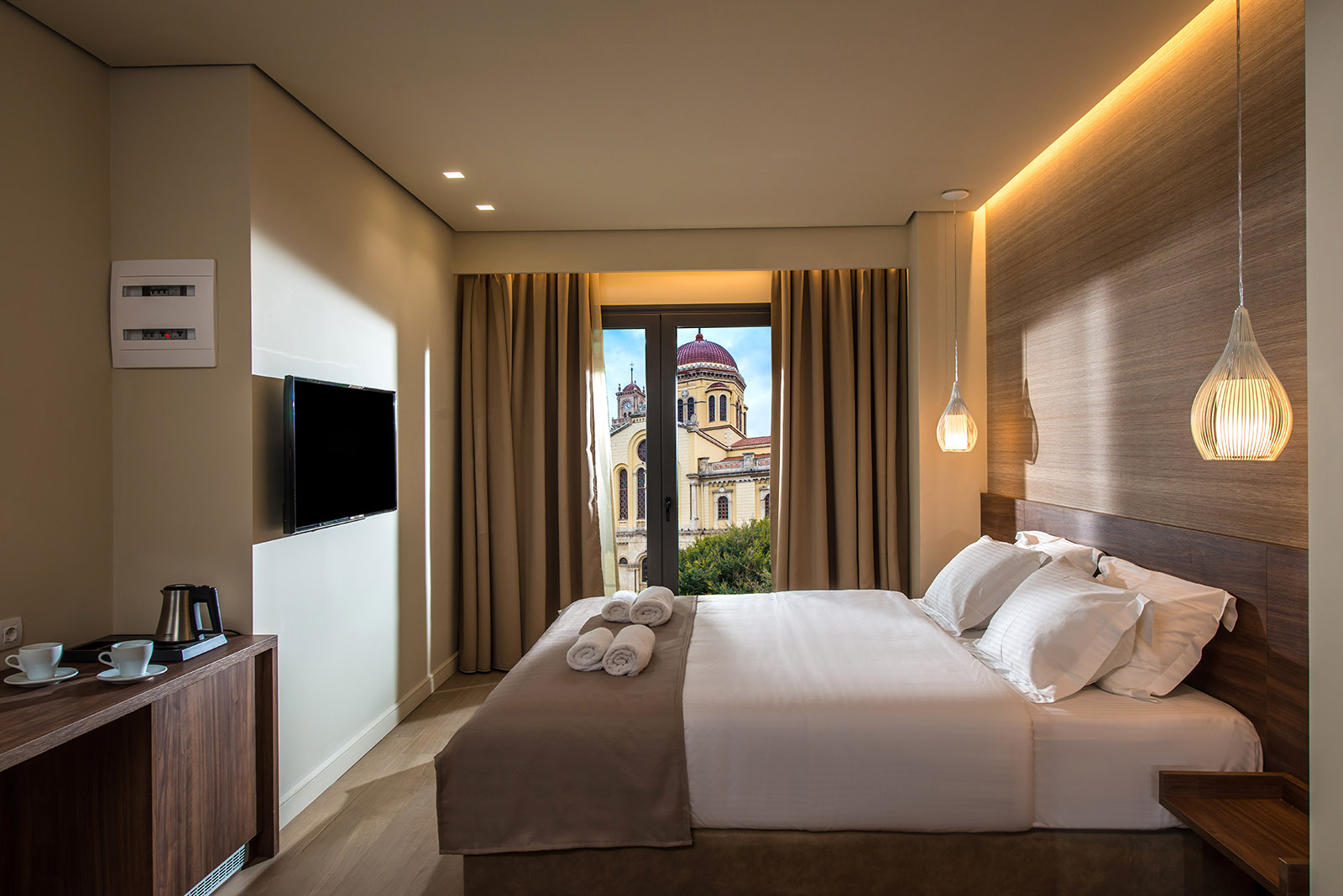 SUITE WITH PANORAMIC VIEW

Suite with panoramic view is located on the fifth floor and is 38 square meters. It is a comfortable room with a big double bed. The amazing view of the city will enchant you. A fabulous room for 2 guests.
---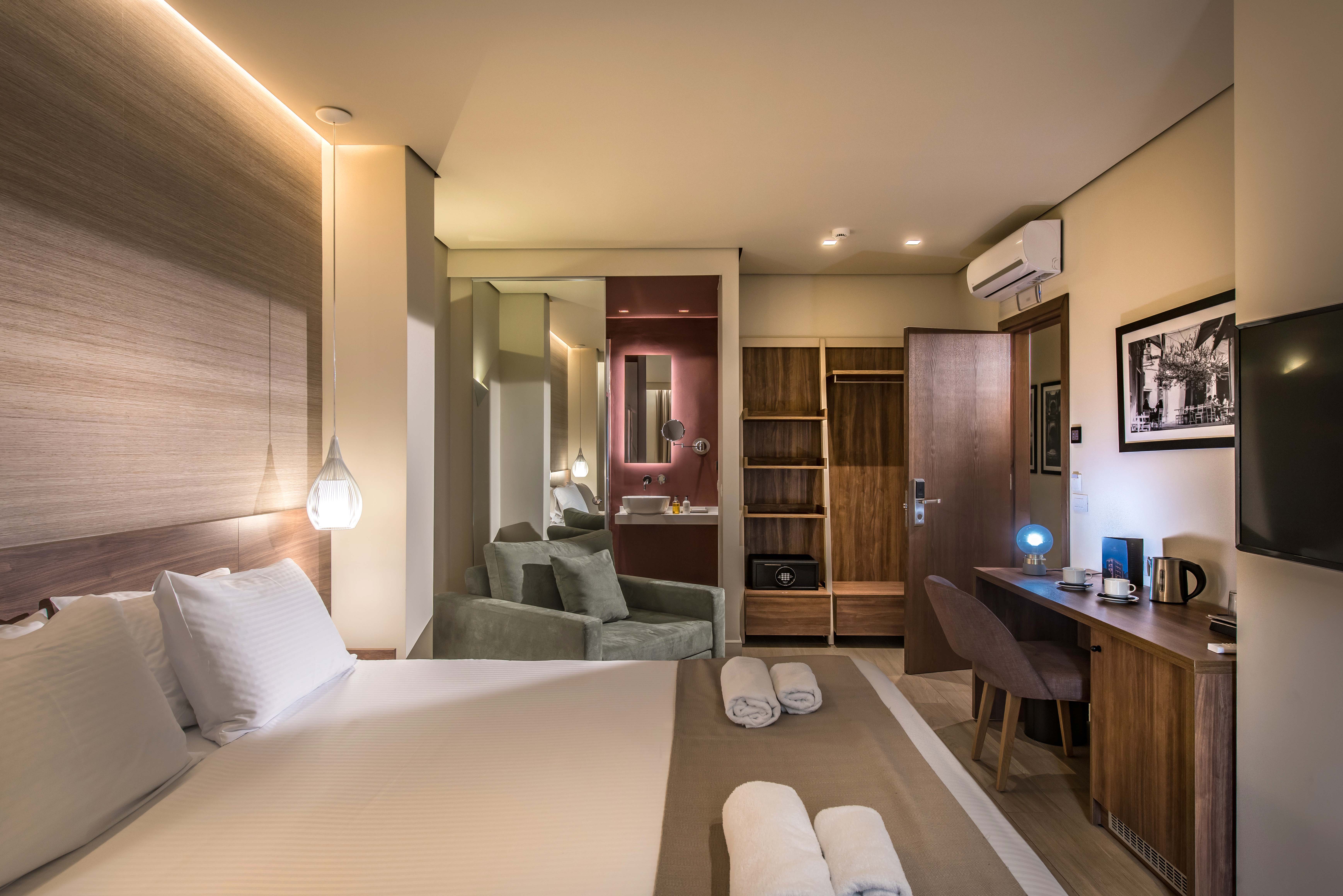 TRIPLE ROOM WITH CITY VIEW

Triple Rooms provide 1 double bed that converts into two twin beds and additionally there is a sofa bed. Triple Rooms can accommodate up to 3 people for a comfortable and unique stay.