Breakfast is the most important meal of the day, so we made sure that the breakfast at Metropole Urban Hotel will be reach. We created tasty dishes, made with the best ingredients so that your day will start in the best way.
BREAKFAST
---
Metropole Urban Hotel

The guests of Metropole Urban Hotel can enjoy:
---
• Fried eggs
• Omelete
• Roasted vegetables
• Mushrooms
• Sausages
• Bakon
• Pancakes
• Chocolate pie
• Apple pie
• Butter Croissants
• 2 flavored Cake
• Vanilla cake
• Kalitsounia (traditional Ctetan small cheese pies)
• Cookies
• Breadsticks
• Greek yogart
• White or wholemeal bread baguettes
• Fruit salad
• Feta cheese
• Juices
• Bread
• Marmelades
• Butter
• Nuts
• Sun dried fruites
• Honey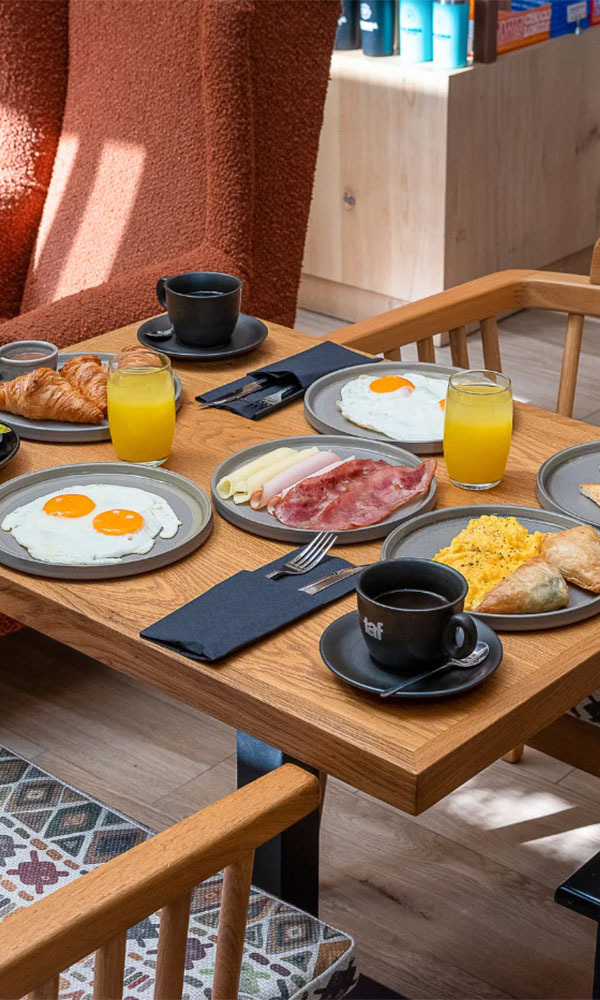 METROPOLE URBAN HOTEL
---
We want your stay at Metropole Urban
Hotel to be unforgettable, by providing
you only the best services!

---